woah... its 5:40 PM here in the phil now and i just realized that we had a very very lazy sunday... i woke up at 12 noon and just got up by 1 pm.. then after that i came outside to read a novel i've been putting off to read... now i'm more than halfway into reading that the time got away from me... don't know why but i'm being pretty lazy just getting up when i need to go to the bathroom or when my mom summons me.. or when my brother got home with his friends, i never even bothered to go downstairs, i just said hello and then gone upstairs to read again.. and now i'm almost done reading.. hahaha it's good to hear my brother laugh again.. i can't remember the last time i heard him laugh out loud... anyways.. i'm getting off topic.. but hey, i'm not really doing anythig productive right now.. hope i could do something productive tomorrow though since i have a presentation to get ready for and i'm not any good at the things like drama and stuff.. i'm the reading and speech kind of girl.. not the acting type.. but i guess we have to do what we have to do. right? hmmm....

hey, here's what i'm reading by the way.....
Synopsis:
Judith Hampton was as beautiful as she was proud and loyal. Her dear Scottish friend from childhood was about to give birth, and Judith had promised to be at her side. But there was another, private reason for the journey from her bleak English home to the Highlands: to meet the father she had never known, the Laird Maclean. Nothing prepared her, however, for the sight of the Scottish barbarian who was to escort her into his land...Iain Maitland, Laird of his clan, a man more powerfully compelling than any she had ever encountered.
In a spirited clash of wills and customs, Judith reveled in the melting bliss of Iain's searching kisses, his passionate caresses. Perplexed by her sprightly defiance, bemused by her tender nature, Iain felt his soul growing into the light and warmth of her love. Surely nothing would wrench her from the affection and trust of Iain and his clan...not even the truth about her father, a devastating secret that could shatter the boldest alliance, and the most glorious of loves!
can i do it? i feel overwhelmed right now, for the reason that i've finally got the application form for my national medical admissions test and i feel good but pressured in a way.. since my mom expects me not to fail her expectations of me... this is really it... i'm gonna take an exam to determine my qualification to be a med student.. now i have all these questions in my head.. questioning my own ability if i can have a passing mark in my NMAT exams, or if i could really bring myself to study for 5 more years.. and can i handle being a med student? can i finish my nursing degree to what is expected of me? can i review properly for this exam on december? i'm gonna need help... and an inspiration...i already have my motivation in a way.. and that's to show my mom i can do it and well, her offer of buying me a new cellphone if i passed this exam...yey!! but i can't help these questions that keeps on running through my head...

Current Location:

malabon NCR

Current Mood:

contemplative
yey! new dog! hahaha his name's lucky the siberian huskey... we were so shocked to actually see him here since we've only seen him once before and that was before my brother carlson brought him back to his owner.. which was his friend... he said the dog wasn't taken care of properly since everyone there was so busy with their own lives that they don't have the time to actually take care of a dog.. so my brother's friend called him and told him to get the dog from his house along with everything the dog needs... like his food, shampoo, eating bowl and stuff.. and he is now officially ours.. yey!! he is so cute! his right eye is in the shade of green with brown specs.. and his other eye is in the shade of blue with silver specs all over.. he's only 2 mos. old by the way... check out the photo....


Current Location:

My house

Current Mood:

amused

Current Music:

linger :the cranberries
well here we go.. another post where i pour everything out.... the atmosphere here in the house is really tense, that's why i can't wait to go out tomorrow and relax a little.. i know i'm supposed to feel sad and worried too, but i don't think i have to be depressed like the rest of the family right? the thing that happened might not be a happy one but i refuse to be affected by it especially when i started my day happy today and it ended a complete disaster.. and now i'm actually rather pressured with my future... it all comes down to me again... hmmm... i don't make sense do i? that's because its a secret and i'm not supposed to tell anyone at all.. sorry if this post just kept you in the dark...hope i feel better tommorow,... although i do think i would enjoy being in the company of a friend and helping my baby sister with her research would do me a lot of good....
Current Location:

house

Current Mood:

weird

Current Music:

knock you down
my least favorite day of the week for now would be saturdays , cause we have to go to classes on saturday and the start of the day is completely boring with nothing but lectures from a very talkative professor.. haha my most favorite days would be evryday of the week except well... saturday.... why? because every mondays, i have new experiences... by tuesday, i have new knowledge, and by wednesday... day ends where i feel fulfilled... on thurs, i get to study 2 of my interesting subjects in nursing, on friday, i get to be lazy all day at home or go somewhere with my mom and on sunday would be me lazying all day with my laptop.. yeah! what a life! no social life for me in the mean time.. since my mom thinks that some of my friends are bad influences on me.. but i don't blame her since i see it for myself in school...

oh yeah, i ate jap food in a fast food a while ago...

Current Location:

home

Current Mood:

blank
ever since i've joined livejournal, i've only done a number of things... 1 is talk about myself, 2 talk about what i feel, and 3 talk about some of my accomplishments... so i think it's time that i talk about my siblings... you see, i know this in my heart and mind but i can never shake the feeling and the pride of having the BEST brother ever! or make that brothers... i have 2 brothers by the way and a little sister, so that makes me a middle child... one of the reasons why i consider my eldest brother the best in the world is the fact that he is a family man... even though he doesn't spend a lot of time in the house, since its either he's out of the house partying at night or sleeping in the morning (that's the past), he's now working for a company here in the philippines... (diligently i might add) he never fails to spend time with us when we need him.. or do some stuff that is as simple as watching tv with us... he always remember to give us some money for us to spend everytime he gets his paycheck and he never fails to not catch up with what we were recently doing.. he knows everything about us even though he's not much around the house cause he's working far away from home so he stays in a condo unit... and his latest tryst? him, buying us a new flat screen samsung TV 40 inches for my mom... wow right... i mean i actually expected him to buy the things we want but not this soon... and he puts his family first.. that's the best about him... everytime he goes to another country, he calls and asks us what we want, and he seems to know our taste in everything... like our simple taste in clothes, in bags, and in food... he knows how to make us smile when were sad.. and tries to lighten up the mood in the house when its tense... add it to the fact that he is the one to get through my other brother... cause you see, my other brother is a quiet person, very quiet that sometimes we don't know what he is feeling exactly... but he opens up to my eldest brother the most... my 2nd brother is different from my eldest, cause if my eldest brother is happy go lucky, outgoing and a socialite my 2nd brother is actually serious, collected, shy and quiet most of the time... they are like night and day but i love them both just the same... because this 2nd brother of mine.. is more concerned about my welfare (not that my eldest brother isn't but he isn't home most of the time so he doesn't know very much of where i've been that day) and my other interests even though were not that close.. i can actually feel him reaching out somehow but i don't know how... he's the crush of all my friends from school, but i honestly don't know what they see in him.. hahaha natural reaction since he is my brother... but i must admit... he'd grown quite handsome nowadays... haha he is the one who picks me up whenever i have to get home late.. i also tell him how my day went, but most of the time we just sit in his car listening to music in companionable silence... he's the type who is quiet around you but is very concerned about you and notices every little thing you do... he has a good sense of humor when he puts his mind to it... and he doesn't drink... hahaha his drinking habits is very minimal and very occasional.. but mostly he just drinks some ice tea and he's settled... and that's in a bar.... haha he's the good boy in the family and very close with my little sister... my baby little sister however is the one who connects us all.. she's the baby of the family and everyone loves her.. even though she gets to be a spoiled brat sometimes, we just try to mold her into someone who appreciates every little thing she has...and we are glad because she does appreciate those little things.. from the simple affection that we share with her to all her gadgets that were gven to her.. she gets to see how blessed she is that she has me, and my 2 brothers..

attached is a picture of me and my siblings.....


Current Location:

home

Current Mood:

content
woah has it been 12 weeks already? and to think that preliminary exams were up and midterms are coming and i don't find myself panicking.. and why is that, because i have tons of time to study.. yeah!!! and the reason for that it seems is due to my lack of OJT (duty) schedules... you see, you people who are reading this, if there are, i'm a nursing student in Our Lady of Fatima University and a part of the policy there is that if we don't have any duty schedules for us those days, then we don't have to go to school and stuff.. and since i'm free for another week, then i might as well start with that reviewing that i've got to do, to lessen the 4 long subjects that have to read and memorize within a week... but i'm thinking that i'm gonna go lazy again and read some dramione fan fics some more... but i don't know i might find it in myself to actually study and not get lazy.. hehe anyways, its been so long since i've written in my journal here and i'm really proud to say that even though i didn't get to study much because of my duty ON the Preliminary exam and have to rush to the hosp. sfter my first exam, i still get to have a place in the overall top ten of my whole batch... and its in Pediatric Nursing, one of those favorite nursing subjects of mine... although i only got in Top 9, at least i got in the top 10 right?! and i was totally shocked with it and couldn't believe my eyes when i saw that that i've returned to the list at least 5 times that day just to make sure that i wasn't dreaming...and it was real, really really real.. haha i'm so happy for me that i didn't even hesitate when my clasmates cheered "Burger, Burger!" and i ended up treating them for some burgers after class... i used to do that all the time, even if there aren't any occasions, but it made it more special because of what i accomplished.. anyways.. really have to go since its past 12 and i haven't showered yet.. eeeww!! haha.. see ya'll soon!!!!

oh yeah.. me and a friend, nathan made this picture video of me and my friends, called the circle.. and maybe i'll post it here if the mood strikes me...

Hey KHELS! if you read this, as i'm sure you will.. or if not, i'd probably told you to read this blog of mine.. let's do that dramione fic we want to do and try to brainstorm about it when were not busy... and that would probably happen during my semestral break.. which would be on the 3rd week of october... hahaha and you would probably be done with what your doing and it would be really fun if i help you cram for your upcoming exams... hahaha miss you girl!! and you'd probably text me again that you have a boring day this sunday.. hahaha mwwaahhh!!

Current Location:

My house

Current Mood:

energetic

Current Music:

none
this is the antipolo church...
nice huh, but its small in the inside, but beautiful... we go there every may because its the saints feast every may....
We went to Antipolo chruch yesterday to have well, church.. why? because its like a ritual for us for the past year or years, i don't really know anymore.. but it was one of the days that the whole family was complete.. my brother carl just got back from boracay because he organized a fashion show there and from the stories that he was telling us, he didn't have any fun at all.. since he was the organizer, he was the one responsible for every guest that came with them.. he actually played the role of Nurse, boss, and maybe interpreter since all the guest there were singaporeans.. and woah are they party people!
Current Location:

House

Current Mood:

calm

Current Music:

Kambal sa UMA
1) May 14> my dad just got out of the hospital because he had undergone a procedure called a coronary angiogram, which involves a catheter inserted through a major vessel in the legs and then gone to the heart, they inserted a dye to know the flow of the heart if there are any blockages that needs to be sugically removed or bypassed.. and it turns out that there are 3 vessels that are blocked in his heart, and he was advised to go through a bypass surgery wherein vessels from his legs are going to be transfered to his heart surgically of course.. he's ok for now, and hasn't gone through surgery yet because it should be scheduled...
2) May 15> We left the house and gone to the mall to relax a little.. we were in trinoma yesterday and here's what i wore....
My top was from Esprit and my skirt was from Bayo... My brother Carl gave me the top and the Skirt was given to me by my cousin ate tet. hehe
We did some things in Trinoma but it always seem like time is way too fast.. well first we've been to SM North Edsa to go with our mom and meet with somebody there and then we bought an external DVD writer for my sisters laptap..
here's what we bought...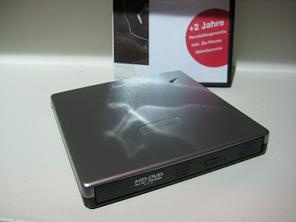 It's in the Wrong color in this Pic, but it's white...
Wel, i think that's about it.. my trip to the mall and my trip from the hospital...
I don't think something good wil happen today since we hadn't planned on going anywhere today except stay at home and just watch TV,.. or maybe i'll start continueing what I was reading 2 weeks ago.. hehe
BTW, here's what i was reading then..
A hidden killer...a conspiracy of treachery...and two people caught in the most desperate game of all...



In Renaissance Italy, intrigue is as intricate as carved cathedral doors, but none is so captivating as that surrounding the prized Wind Dancer, the lost treasure of a family--and of the man who will stop at nothing to reclaim it. Lionello Andreas is bound by his vow to guard the exquisite statue. But to recover what is rightfully his, he will need the help of a thief--one he can control body and soul. He finds his answer on the treacherous backstreets of Florence, in a sharp-witted young woman whose poverty leaves her no choice. But in the end, the allure of the
Wind Dancer
, and the ruthlessness of those who would possess her, will catapult them both into a terrifying realm where death may be the most merciful escape.
this was the book I was reading two weeks ago and i stopped because i have my duty that week.. and i was a little busy because my clinical instructor kept on giving us assignment,.
ok, so here's what happened during the 2 days that i didn't get to put in in livejournal...
Current Location:

Bahay

Current Mood:

bored

Current Music:

wala
It's Limerick Day! Share a favorite or compose your own humorous five-line poem with an AABBA rhyme structure.
i DON'T KNOW HOW TO RHYME,
BUT I BELIEVE ITS TIME
TO TRY TO MAKE SOMETHING
OTHER THAN CRAFTING
WITH KNITTING AND CROSS STITCHING,
I FIND IT FUN, BUT ITS TIME

TO LET MY CREATIVE MIND DO THE TALKING...
IN POEM WRITING...



yeah, i did it, i made a nonsense poem.. hahahha

Current Location:

UST hospital

Current Mood:

optimistic

Current Music:

Jai Ho